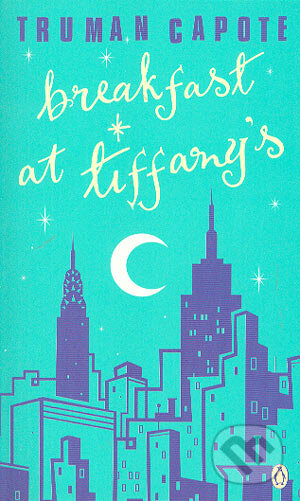 Year of publication: 1958
Genre: novella
Setting and time: 1950s, New York
Themes: unconventional life, partying, charm, New York
About the author
: Tuman Capote was born in New Orleans, Louisiana, in 1924. As a child, he lived in Monroeville, Alabama, where he was a neighbour and friend of Harper Lee, who grew up to write
To Kill A Mockingbird
. They remained friends throughout their life and Capote was the inspiration for the character of Dill in Lee's famous novel. He was a precocious child and began writing when he was 10. At that time, Truman and his mother relocated to New York City. After a failed marriage, Capote's mother committed suicide.
Between 1943 to 1946, Capote published many stories in literary magazines. In 1948 he published his first novel, Other Voices, Other Rooms, a semi-autobiographical tale of Capote's childhood in Alabama. He was catapulted to fame also because of an ambiguous photograph that was used to promote the book. One of Capote's best known creations is flamboyant party girl Holly Golightly, the main character of his novella Breakfast at Tiffany's (1958). In 1961 the story was made into a film starring Audrey Hepburn in what many consider her most defining role, though Capote never approved of the toning down of the story. An article he read on The New York Times in November 1959 was the inspiration for his best known novel, In Cold Blood (1966). He researched the slain of a family in Kansas and the capture, trial and execution of the two murderers. He pioneered a genre that he called the 'non-fiction novel'.
Truman Capote was also famous for his high-pitched voice and odd vocal mannerism, his open homosexuality and peculiar manner of dress. He often claimed to have intimately known people he had never met, like Greta Garbo, and had a long-standing rivalry with writer Gore Vidal. He also entrenched himself in the world of jet set and talk shows. He started to write his most extensive novel Answered Prayers in 1966, but it remained unfinished and was published only posthumously in 1987. The first chapters were sold to a magazine in 1975 and they caused an uproar among Capote's friends and acquaintances, who recognized thinly veiled characters based on themselves. In the 1970s, Capote was in and out of rehab clinics and had various breakdowns. His last literary success was Music for Chameleons (1980), an anthology of fiction and non-fiction material written in his last periods of lucidity. Capote died in Los Angeles in 1984.
Plot
: With her blond hair, upturned nose and black dresses, Holly Golightly is a sensation wherever she goes. Her apartment vibrates with parties as she plays hostess to millionaires and gangsters alike. Yet she never loses sight of her goal - to find a place like Tiffany's that makes her feel at home.
Some thoughts
: I really liked this novella: it is as 'fresh' as the movie with Audrey Hepburn. It looks as if the story was written with her in mind, even though I know that this is not true. It is weird, but this story is naïve and sad at the same time. Holly went from a childhood of starvation to a marriage with a much older man when she was still in her teens. After that, she left Kansas in order to go to New York City, where she was known as a party girl and a fashion model. This reminds me of Hepburn, who was almost starving in London during the Second World War (or so they say). Truman Capote had such a peculiar life and was quite a literary celebrity, but I had never read any of his novels. I watched Capote, a movie about him starring Philip Seymour Hoffman in the leading role, and I was intrigued by this weird writer, with his mannerism of speech and high-pitched voice.