Ricordando Abdul
In questo post vorrei ricordare Abdul, secondo la televisione e la stampa morto per 'futili motivi' e non a sprangate all'urlo di 'ti ammazziamo, negro di merda'. Non c'entra il razzismo, neanche secondo il nostro beneamato premier.
Invece il razzismo c'entra eccome! Se il ragazzo fosse stato bianco il venditore gli sarebbe corso dietro un attimo e poi l'avrebbe presa come una bravata. Ma invece era nero e quindi l'uomo ha pensato che gli avesse rubato i soldi della cassa. E giù sprangate e insulti razzisti. Come i primati con la clava!
La giustizia fai da te in Italia deve finire. Ah, ma dimenticavo che
il fascismo
, con le sue squadre di camicie nere che andavano a picchiare la gente a destra e a manca,
non è il male assoluto
! La cosa che mi fa più arrabbiare è che fra qualche anno magari questi due delinquenti usciranno dal carcere grazie ad un indulto. "
Non siamo razzisti
", si difendono Fausto e Daniele Cristofoli, gli aggressori. "
Ci disegnano così!
".
Per fortuna in questi giorni molte persone stanno cercando di non dimenticare Abdul: c'è stata una manifestazione a Milano, una lettura di testi anti-razzisti in una libreria di Roma e Marco Travaglio se ne è ricordato nel suo blog.
Alcuni blogger di tutto rispetto hanno scritto cose interessanti, per esempio Dacia Valent, politica italiana di origine somala, oppure Sherif El Sebaie, giornalista italiano di origini greco-egiziane. Clicca sui nomi per leggere gli interventi.
Ja (all is dream) rielabora per Abdul una canzone scritta da Peter Gabriel che ricorda l'assassinio di un leader del movimento anti-apartheid, Stephen Bantu Biko (a me piace in particolare la versione di Joan Baez).
C'è
un verso, in particolare, non riesco a capire se di speranza o minaccioso, ma io opto per la prima ipotesi. Che serva affinché la tragedia di Abdul non venga dimenticata. Adbul, nato nella "Terra degli Uomini Giusti" (già, perché è questo che apparentemente significa Burkina Faso), non ti dimenticheremo.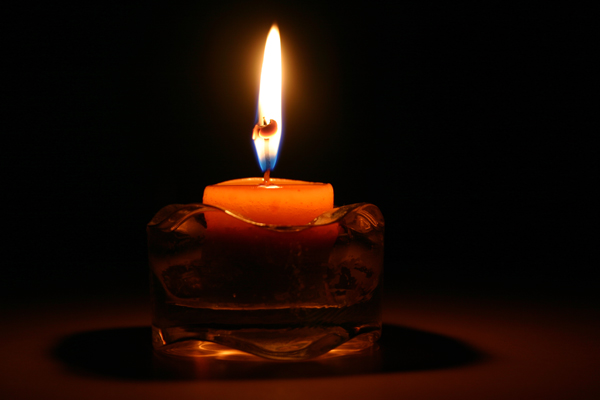 "You can blow out a candle
But you can't blow out a fire
When the flames begin to catch
The wind will blow it higher"
And now another round of
parole (it)aliene
:
Silvio L'Onnipotente:
"Da premier merito la lode, e credo anche di aver acquisito crediti per l'Aldilà".
Valentina Vezzali
, fiorettista di regime: "Presidente, da lei mi farei veramente toccare..."
E mi astengo dal parlare delle puttanate dette dalla
Carfagna
, ma cito volentieri
il blog di Marco Travaglio
, che ha espresso quello che penso ogni volta che la vedo "con quegli occhi sgranati fissi, tipo paresi, che denotano lo stupore con cui essa stessa ha accolto la notizia di essere diventata ministro".